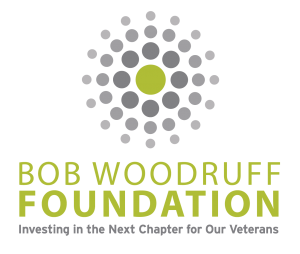 Leaders Eat Last: A Bob Woodruff Panel Series on Food Insecurity
Veterans take a selfless, leadership-focused approach to many aspects of life, but feeding themselves and their families shouldn't be an area where they continue to sacrifice.
During a time of year typically focused on holidays, time with loved ones, and preparing to turn the corner into a new year, many Americans face ongoing challenges that won't end on January 1. For veterans and their families struggling with food insecurity this holiday season, the new year may offer a familiar and unsettling reality that doesn't change with the calendar.
The Bob Woodruff Foundation, in partnership with Craig Newmark Philanthropies, is announcing the launch of Leaders Eat Last, a panel series that will kick off in January 2021 and focus on the complex and growing problem of food insecurity in the military/veteran community.
This series will gather experts and leading solution-providers to provide broader awareness on this issue and to learn more about the challenges and the solutions. Dr. Molly Jahn, an expert on food systems and national security, is advising the Bob Woodruff Foundation with this new effort. Planned topics include:
Defining Food Insecurity, including the difference between food insecurity and hunger, what systems influence these issues, where the current breakdowns occur, and the link to wellness.
Food Insecurity and Wellness, including how food insecurity affects people more broadly.
How do we resolve food insecurity for the military/veteran community when the solutions are not veteran-specific?
taken from a press release by the Bob Woodruff Foundation